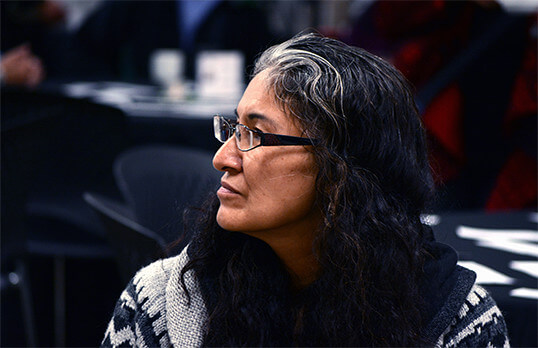 Interested in joining SAWCI?
Community activities include monthly Indigenous writing circles and the biennial Ânskohk Indigenous Literature Festival.
Announcements
Notice of Annual General Meeting 
Saskatchewan Ânskohk Aboriginal Writers' Circle Inc. Annual General Meeting
Gabriel Dumont Institute Gallery, 917, 22nd Street West, Saskatoon, SK
Thursday, November 24, 2022
5:00 – 6:00 p.m.
Join us for our Annual General Meeting. Be dazzled by annual reports, volunteer for a coveted position on the Board or Advisory Circle, join as a member (everyone welcome) or be an ally.
Watch this space or Facebook for the location!
Words for Freezing Moon
January 12, 2023 
Refreshments: 6:00 pm
Readings: 7:00 pm
Remai Modern Art Gallery
102 Spadina Crescent E, Saskatoon, SK
ALL WELCOME
Words for Freezing Moon Presenters TBD
More information at facebook.com/anskohk and sawci.ca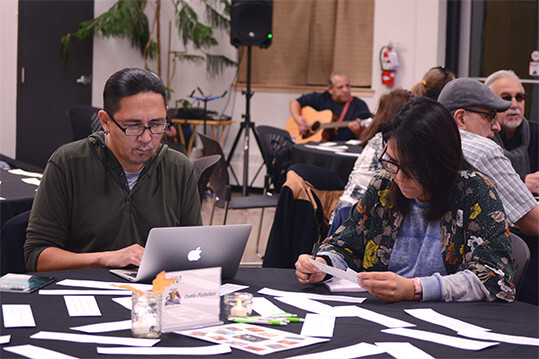 Wāhkōhtowin
SAWCI embraces the principle of wāhkōhtowin – relatedness (to all life) and the following statement of values to guide its relationships and the manner in which it conducts its work.

Welcome Writers & Storytellers
The Saskatchewan Ânskohk Writers' Circle Inc. (SAWCI) is a registered, non-profit organization. SAWCI is comprised of Saskatchewan-based First Nations, Métis, and
Inuit emerging and established writers and storytellers—"story-iors" of all genres. Novelists, essayists, playwrights, poets, spoken-word artists, authors, academics—all are welcomed.
SAWCI is committed to a holistic framework of Indigenous arts (visual, literary and performing).
objectives include
To nurture First Nations, Métis and Inuit writers and story-tellers of all genres
To connect Indigenous story-iors to supportive resources through community partnerships
To promote and showcase Indigenous story and art

To donate to SAWCI, please send an E-Transfer to sawciboard@gmail.com.