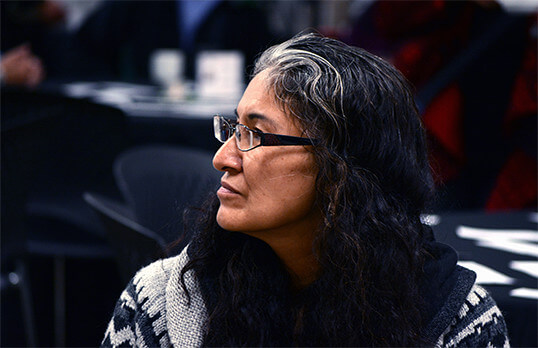 Interested in joining SAWCI?
Community activities include monthly Aboriginal writing circles and the biennial Ânskohk Aboriginal Literature Festival.
SAWCI Events
The League of Canadian Poets (LCP) partnered with the Saskatchewan Aboriginal Writers Circle Inc. (SAWCI) to showcase the voices, community, and poetic writing of Indigenous writers in Saskatchewan, and of poets across Canada in the Chapbook I am what become of broken branch, Edited by Rita Bouvier. Available as an online version.
Available now!
ORDER YOUR PRINT COPY HERE
More information available on the LCP website here.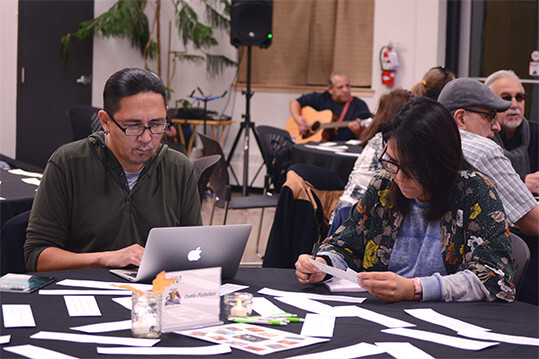 Wāhkōhtowin
SAWCI embraces the principle of wāhkōhtowin – relatedness (to all life) and the following statement of values to guide its relationships and the manner in which it conducts its work.

Welcome Writers & Storytellers
The Saskatchewan Aboriginal Writers' Circle Inc. (SAWCI) is a registered, non-profit organization. SAWCI is comprised of Saskatchewan-based First Nations, Métis, and
Inuit emerging and established writers and storytellers—"story-iors" of all genres. Novelists, essayists, playwrights, poets, spoken-word artists, authors, academics—all are welcomed.
SAWCI is committed to a holistic framework of Indigenous arts (visual, literary and performing).
objectives include
To nurture First Nations, Métis and Inuit writers and story-tellers of all genres
To connect Indigenous story-iors to supportive resources through community partnerships
To promote and showcase Indigenous story and art

To donate to SAWCI, please send an E-Transfer to sawciboard@gmail.com.